Stoves
opere d'arte fonte di calore e benessere
A majolica stove is a heat source full of history and traditions, personally designed, which becomes an artwork directed to last for a very long time. Accumulating the heat with a reasonable expense of wood, it creates several hours of natural and healthy heating along with comfort and warm-welcome areas.
Marc CeramicaDesign realises stoves since 1983, designing every detail to satisfy all customers requests, sharing all the production pathway, following all the ambient legislations with top quality materials and architectural designs.
Cube
Year 2008
(Rovereto, Italy)
Majolica stove with an innovative architectural shape, results of substantial project.
It appears in the Made in Italy - La stufa ad olle del Trentino - Projects of 'Google Cultural Institute'.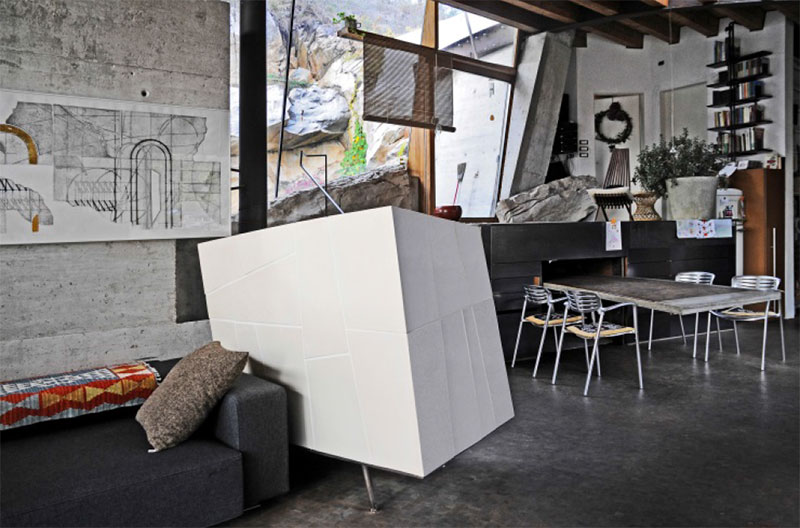 Rembrandt
Year 2009
(Trentino, Italy)
Classic style majolica stove with incorporated oven, decorated with precious bas-reliefs.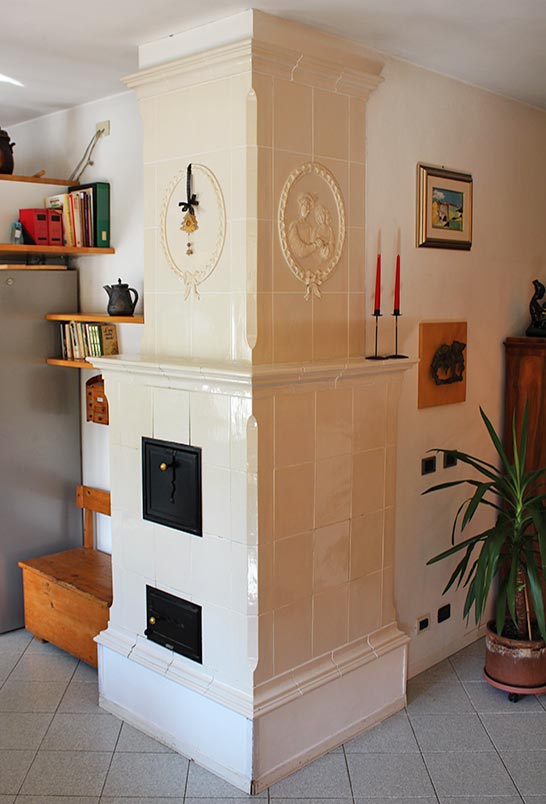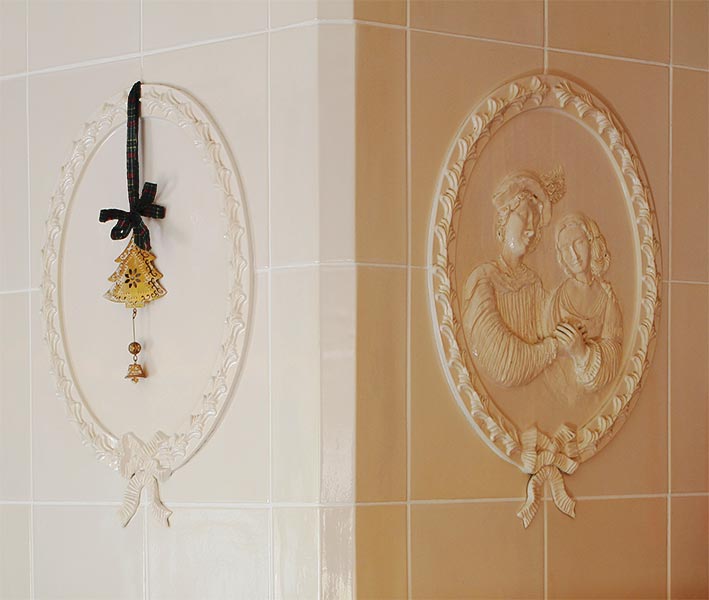 Sfumature
Year 2010
(Trentino, Italy)
A large majolica stove with inbuilt seat/bench, with a particular violet colour and shades which adapts perfectly in the ambient.
In omaggio alla bravissima Ursula Doerk